Are you considering AWS, Azure, WeDeploy or any other hosting option?

STOP NOW!

Try us First at no cost or obligation
We feature the BEST Liferay-Certified support, WAY better infrastructure, LOWER TCO
Is your Web site SLOW?
Like this?!?
Ask our live chat about our FREE Performance & Security Tune-up today

We are Experts at Liferay Hosting, Optimization, Security, and Technical Support
Omegabit is the longest operating Certified Liferay Hosting Partner servicing Liferay Enterprise Portal and Digital Experience Platform (DXP). We specialize in Liferay host runtime operations, Liferay optimization, Liferay security, and Liferay technical support. We are proud to manage more Liferay installations -of all types and configurations- than any other certified hosting provider. Featuring a Liferay optimized private cloud host infrastructure, with 24x7x365 emergency response to all layers, Omegabit offers faster performance, better support, and more Liferay hosting value for your money.
Liferay optimized hosting, configuration, security, network and storage with fully guaranteed resource reservations, no conflicts, and no limits on utilization
Featuring the fastest commercial hosting infrastructure available for Liferay operations
Support from a Liferay certified team that knows your installation, intimately
Application-level monitoring, baseline administration, maintenance and support, bandwidth allowance all included with base services
24x7x365 emergency response to all layers of the application including Liferay, by a seasoned team of certified professionals
Advanced security at all layers: Liferay setup, active intrusion protection, zero day threat and data loss prevention capable, case specific hardening
Application-specific tuning and optimization; Omegabit is typically able to realize a more efficient portal implementation per IOPS consumed for lower overall TCO
Omegabit offers more specialization in custom Liferay operations, security, and performance than any other provider
More value per $: Omegabit includes more standard and optional features relating to Liferay than any alternative
Call our competitors and ask for help with a Liferay question. Then, call us to see a clear difference. Not only do we know more about Liferay and DXP operations than any hosting provider. Our operations and support teams have first-hand experience with your specific implementation inside-and-out. That means less time asking you questions about your environment, and more time supporting your needs. We support your portal environment unlike any other Liferay hosting option.
How you set up and apply Liferay, what it is utilized for, and the environment it operates in can all impact scale and performance. We optimize for every release, configure according to Liferay best practices, and we've got many options for acceleration and tuning depending on your use case. We'll help you to find the best balance between cost and benefit.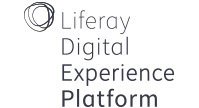 Migrating to Liferay DXP
Liferay Digital Experience Platform (DXP) gives you a full view of the customer in order to create and manage consistent customer experiences across mobile, social, desktop, in store and other touch points. DXP prepares you to adapt quickly to future digital innovations. Whether implementing DXP from scratch or migrating from a previous version of Liferay, Omegabit will help you make informed choices and assist every step of the way.
Learn More or Contact us.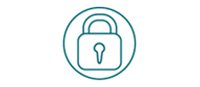 Security
Liferay is not secure out of the box. We make sure your installations and backend infrastructure are secure before they're activated. Your environment is hosted in our SOC-2 certified and PCI-compliant facilities.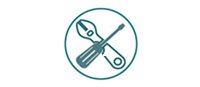 Professional Services
Omegabit offers a full range of professional services. From DXP migration support to custom load testing, scale and capacity planning and performance optimization, we can manage it all, saving you time and money.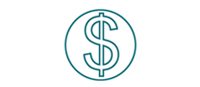 Plans and Pricing
Our prebuilt containers are just right for most installations. They're tidy, secure, and well organized. Should you have special requirements, tell us about your needs and we'll make it happen. We support Liferay Community Edition 7.0 and Liferay DXP and all previous versions.


Servidor EPSILON
Para instalaciones empresariales,
personalizadas, y multiusuario.
Para aplicaciones críticas empresariales, o donde se requiera un control administrativo integral. Esta instalación puede ser escalada horizontal y/o verticalmente para una alta disponibilidad, clustering de alto rendimiento y configuraciones tolerantes a fallos.


Servidor DELTA
Para comunidades más grandes,
Empresas y organizaciones.
de tamaño medio.
Obtenga una instalación Liferay dedicado con control total de administrador Liferay, soporte para plugins personalizados y capacidad para cargas de usuarios en grupo.


Omegabit, LLC
697 Higuera St., Suite A
San Luis Obispo, CA 93401
P/F 877-411-2220
support@omegabit.com
Inquiries: portal@omegabit.com