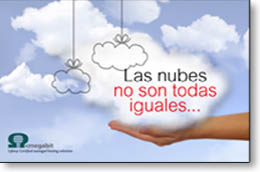 Las Nubes no son todas iguales
Hay muchas razones por las que debe investigar antes de alojar su instalación Liferay en una nube genérica. Vea por sí mismo por qué la nube Omegabit es diferente y por qué vale la pena revisar cualquier servicio de alojamiento que tenga previsto utilizar.
Compare Hosting Plan Features
Liferay Certified Management and Security Performance Hardening
24x7x365 Emergency Response
All of our packages come standard with Liferay Community Edition 7.x (CE).
DXP (the Enterprise Edition) available on request.
Custom configurations for high availability and high volume/performance installations are available as custom quotes.
Compare Features

EPSILON

DELTA

Featuring Liferay CE (DXP / Enterprise
Edition* and previous versions available on request)

Unlimited User Accounts

Unlimited Liferay Communities & Sites

Unlimited Liferay Instances

Liferay Instance Control Panel Access

Liferay Server Administrator Control Panel Access

OS and MySQL (root) Administrator Privileges

Includes Default Liferay Plug-ins

Marketplace Plug-ins Installed On-Request

Install Your Own Marketplace or Custom Plug-ins

Storage, CPU & Memory

All packages include production MySQL Database Server

250GB+ File Storage
+
2+ Dedicated CPUs
+
4GB+ Dedicated Memory*

50GB+ File Storage
+
Dedicated CPU
+
2GB+ Dedicated Memory*

Cluster, High Performance & High-Availability Capable

Apache Web Server Capable*

Mail, DNS, other Internet Services Capable**

SSL cert installed on request*

Dedicated Database Schema

Dedicated Liferay Application Server

Dedicated Operating System^

Supports Liferay Import & Export

Completely Isolated Portable Environment Container

24x7 Monitoring, On-site Network Administration & Security

Redundant Storage, Regular Backups & Off Site Disaster Recovery

Always Upgradeable to Another Tier

*fees may apply for additional resources, please contact us **depending upon selection of host operating system ^many platforms supported; OS license fees may apply

Omegabit, LLC
697 Higuera St., Suite A
San Luis Obispo, CA 93401
P/F 877-411-2220
support@omegabit.com
Inquiries: portal@omegabit.com