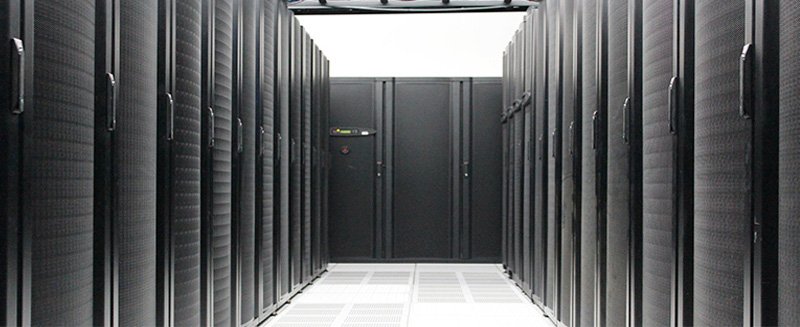 Omegabit Network Operations Center, San Luis Obispo, California
Facilities
Our private cloud infrastructure is optimized and managed specifically for Liferay hosting from one of our regionally distributed, world-class colocation facilities. Our facilities are attended by on-site personnel 24x7x365 and include human and biometric identity verification for access control. We monitor all applications and systems for performance, indications of stability and for diagnostic purposes. Daily backups included with all installations.
Our world-class hosting facilities are designed for security, global performance, and high availability.
Primary Operations Center located in San Luis Obispo, CA

Secondary POPs in San Jose, Los Angeles, New York, Sydney, AU, and Zurich, CH

Featuring state-of-the-art host infrastructure built on the latest

available

VMWare, HP Server, and Nimble Storage technology with aggressive refresh cycles and guaranteed resource reservations

• Soc-2 Certified facilities and PCI Level-1 compliant operations

• 24x7 staffing and site access, CCTV surveillance, biometric access control

• N+1 and redundant AC UPS power

• Solid Utility power + Automatic Standby Generator power

N+1 cooling system

Carrier Redundant Facility w/Direct Cross connects to: AT&T, Charter, Level3, Qwest, TelePacific, TWTelecom, CenturyLink, and more

• Global Performance Response Time Monitoring

• Dual-interlock, dry-pipe pre-action fire suppression system

• Seismic Rack Mount Protection

• Separate Physical Fiber Entrances

• Professional Network Monitoring 24/7/365

• All systems include redundant filesystems, regular backups

Liferay-specific monitoring and 24hr response to incidents

• We own and operate all of our firewall and server equipment
For questions or more information Contact Us.

Omegabit, LLC
697 Higuera St., Suite A
San Luis Obispo, CA 93401
P/F 877-411-2220
support@omegabit.com
Inquiries: portal@omegabit.com