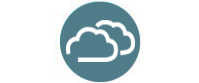 Omegabit Liferay Hosting
Ease of Setup and Configuration
We have turnkey Liferay solutions geared for novice to expert, and a path between. Need Apache-in front? SAML setup? Special Properties? We've got you covered.
Expert Support
Get technical support for your Community and DXP (Enterprise Edition) installation from the only hosting provider that is Certified and staffed with professionals with a deep background of experience implementing and hosting Liferay.
Experience
We manage a broader range of installations than any other infrastructure provider, and manage them down to the application's "bones". If something is going to break, we've probably seen it before and have a solution. And, if we can't fix an issue, we're as close to the source as you get to find more help.
Save with Us
Whether you require standard hosting, advanced administration and Professional Services, or DXP (Enterprise Edition) licensing, let us demonstrate to you how we can save you money. Our flexible pricing also makes it easy to grow into a larger footprint with confidence and cost-control.
Better Performance
Get happier users and lower costs with better performance. Our installations are tuned and optimized from the hardware infrastructure up, specifically to give the fastest possible portal performance. If you are operating a high-volume or high-performance commercial or enterprise-class application, we can provide tuning and optimization services that will translate directly to faster page loads, more users per footprint, and lower DXP (EE) licensing costs and TCO.
Custom configurations for high availability and high volume/performance installations are available as custom quotes.

Omegabit, LLC
697 Higuera St., Suite A
San Luis Obispo, CA 93401
P/F 877-411-2220
support@omegabit.com
Inquiries: portal@omegabit.com