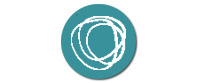 Liferay Digital Experience Platform 7.1 (DXP 7.1)
This is the new commercial enterprise solution to help companies create and manage experiences that support the end-to-end customer relationship. With Liferay DXP, digital innovation leaders can enable every business unit in the enterprise to serve the customer consistently and improve customer experiences by bridging organizational silos and processes.
What are the service levels for DXP 7.1?
Liferay DXP is offered at two service levels designed to fit your company's needs. A Liferay portal enterprise subscription provides customers with access to professionally supported software, online services and additional access to features and services within the Liferay ecosystem. With an enterprise subscription, you receive direct access to engineering-grade technical support, security and bug fixes, training and support tools, as well as additional features within Liferay.
Will I have access to the source code for DXP 7.1?
We recognize that one of the advantages of open source is the fact that developers can diagnose problems for themselves. Because of this, Liferay provides the majority of the source code for DXP 7.1 to Enterprise subscribers, especially for the core platform features that developers work with most.
DXP 7.1 is made available under a commercial license. Users benefit from the same high quality features and innovation that results from Liferay's ten years of valuable user feedback from the community but with added legal protection.
How often will DXP versions be released?
A version of Liferay DXP will be released following the release of each new major/minor release of the Liferay community edition. Every Liferay DXP version will be supported for at least four years with bug fixes back-ported (bug fixes, security updates, performance enhancements) for all previous versions that are currently not EOSL. Please see the EOSL Policy page for a detailed description. Currently, Liferay expects to make a DXP version available roughly 1–2 months after each community edition release.
Tailored Solutions That Fit Your Business
Liferay DXP's suite of components and features let you build exactly what you want in order meet your unique requirements. Create solutions that fit your business, not the other way around.
No Vendor Lock-in
Our platform is compatible with most things out there, even closed-source software. With Liferay DXP, you aren't limited to buying software from one massive vendor.
Integrates With Everything
APIs, web services and messaging services make it easy to connect to third-party software and your legacy systems.
Connect All Your Audiences
Our customers have been using Liferay DXP to engage prospects, onboard new customers, support existing customers and create communities for loyal users.
One Platform for the Whole Customer Journey
Other options require you to invest in multiple platforms and get them working together. Liferay DXP does more for less.
Open Source and Enterprise Ready
Developers love the security, stability, flexibility and scalability. Enterprise grade support takes the worry out of running cutting-edge software.
For more information on the Liferay Digital Experience Platform 7.1, Contact Us.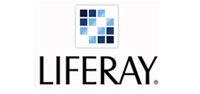 Liferay Portal 7.1
Liferay Portal 7.1 is the standard, free community version of Liferay. The platform is available to the public and all users have access to source code in order to add to or customize the application as needed.
Since it's first release in 2001, Liferay Portal CE's popularity has skyrocketed, boasting over 4 million downloads in its lifetime and wide acclaim from industry experts to developers to business users.
Liferay Portal 7.1 CE GA1 released on July 2nd, 2018. This verasion is installed automatically when you sign up for a Free 30-day trail with Omegabit.
There are many new features in Liferay Portal 7.1 including:
Web Experience - Fragments allow a content author to create small reusable content pieces.
Forms Experience - Forms can now have complex grid layouts, numeric fields and file uploads. They now include new personalization rules that let you customize the default behavior of the form.
Redesigned System Settings - System Settings have received a complete overhaul.
User Administration - The User account form has been completely redesigned.
Improvements to Blogs and Forums - Blog readers a can now un-subscribe to notifications via email. Blog authors now have complete control over the friendly URL of the entry.
Workflow Improvements - Workflow has received a complete UI overhaul. All workflow configuration is now consolidated under one area in the Control Panel.
Infrastructure - Many improvements have been incorporated at the core platform level, including ElasticSearch 6.0 support and the inclusion of Tomcat 9.0.
For more information on Liferay Portal 7.1, official documentation can be found on the Liferay Developer network or Contact Us.
Liferay 7.1 and DXP 7.1 Comparison

AVAILABILITY

7.1 (Community Edition)
DXP 7.1 (Enterprise Edition)

SOFTWARE

Developer Tooling

Eclipse IDE Plugin
Liferay Developer Studio
Included Applications,
Widgets, and Portlets
70+ Developer Sample Portlets

100s of included features
for workflow, web forms,
systems integration and more.

Exclusive Enterprise Apps
See Liferay Subscription Apps
in Liferay Marketplace
Product Documentation
License
Open Source License
Commercial License
Access to Product Source Code
Legal Assurance/IP Protection

INCIDENT RESOLUTION SUPPORT

Testers
Developer Community
Liferay, partners and beta team
Enterprise-level Performance
& Security Testing
Product Alerts & Notifications
Security Alerts
Patch Updates
Service Packs
Emergency Hot Fixes
Gold/Platinum
Access to Customer Portal
Knowledge Base
Web and Phone Support
Up to 24x7 (As low
as 1hr response time)

ADDITIONAL FEATURES

Auditing
Performance Monitoring
Rules Engine Integration
Advanced Clustered
Communication Channels
Report Engine Integration
Enhanced Cache Replication
Liferay Tcat Server Edition
Available for Purchase
Liferay Sync
Single Site
Multiple Sites
Workflow Designer
Liferay Workflow Forms
Liferay Analytics Cloud
Liferay Commerce

Omegabit, LLC
697 Higuera St., Suite A
San Luis Obispo, CA 93401
P/F 877-411-2220
Inquiries: portal@omegabit.com