Features Preview
Below is a sampling of some of the many features included in your Liferay.
For more information on Liferay visit www.Liferay.com or, Contact Us.
Plugins
Plugins are the way of extending the functionality of Liferay Portal. They can add workflow and display parts for various applications, change the look and feel, or add new services, etc. Liferay comes bundled with a number of feature-rich portlets, themes, and other enhancements. With the addition of more plugins developed by Liferay and the Liferay Community at large, you can extend Liferay to be able to do almost anything. Shown are examples of some of the many out-of-the-box plugins you get with your Liferay.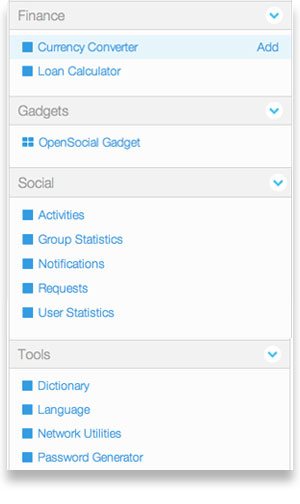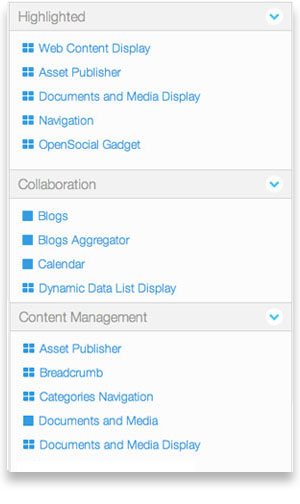 Control Panel
The Liferay Control Panel is used for most portal management. There you will find an interface to manage common elements of the system like users, sites, and roles. It is also used to manage portal settings, install plugins, and to perform other common portal administrative tasks.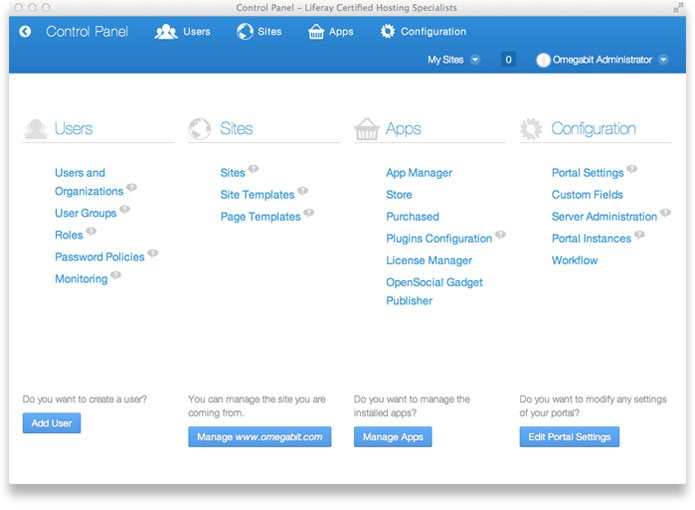 Liferay Marketplace
Marketplace Apps: The Liferay Marketplace is an exciting hub for selling, sharing, and downloading 
Liferay-compatible plugins that extend the features of Liferay.
The Marketplace is directly embedded into the Liferay Control Panel for easy installation and upgrade of Liferay plugins as a portal Administrator.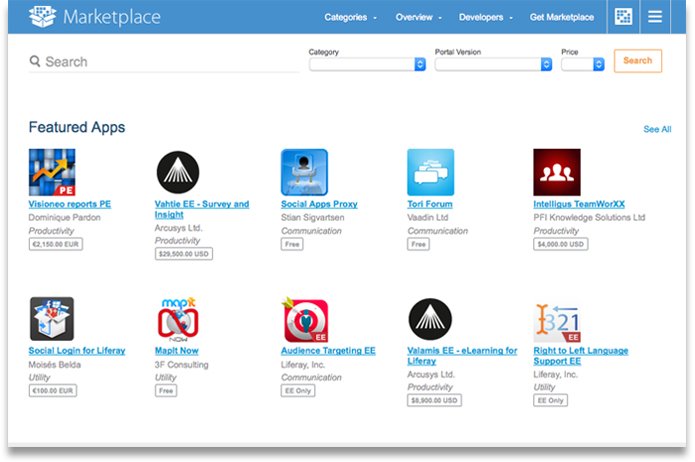 Look & Feel
Templates are a means of defining how your portlets will be arranged on a page, and what content they will display under various conditions (by circumstance or permission, device type, digest vs. full-screen view, etc.). Liferay Portal comes standard with a wide variety of layout and display templates preinstalled. You can add custom layout templates, and structures - the metadata model that feeds the templates - on your own. This is a great way to customize the system using CMS editing conventions.
Themes are plugins which can completely transform the look and feel of the portal. A site designer can create a custom theme package to transform the look of the portal to match any syle or design, while retaining a rich, dynamic layout that works seamlessly across desktop and mobile devices.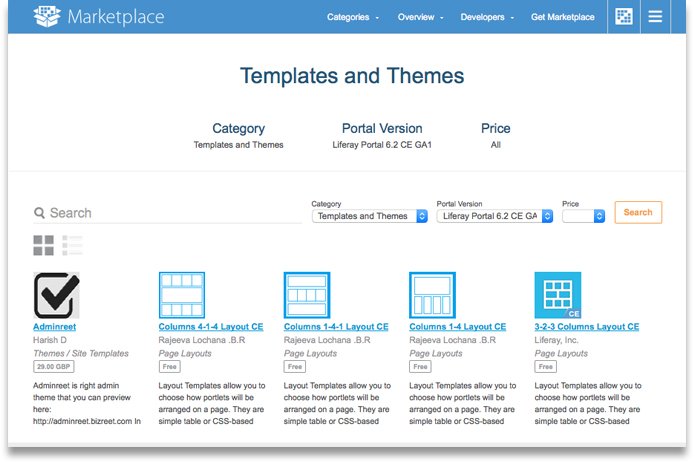 Single Sign On
Access your content and applications in one place. Liferay Portal can pull all of your different systems together and make them available by logging in just once via the secure single sign-on authority.
If you are looking for help with custom Identity Management or SSO integration contact us. We Can Help.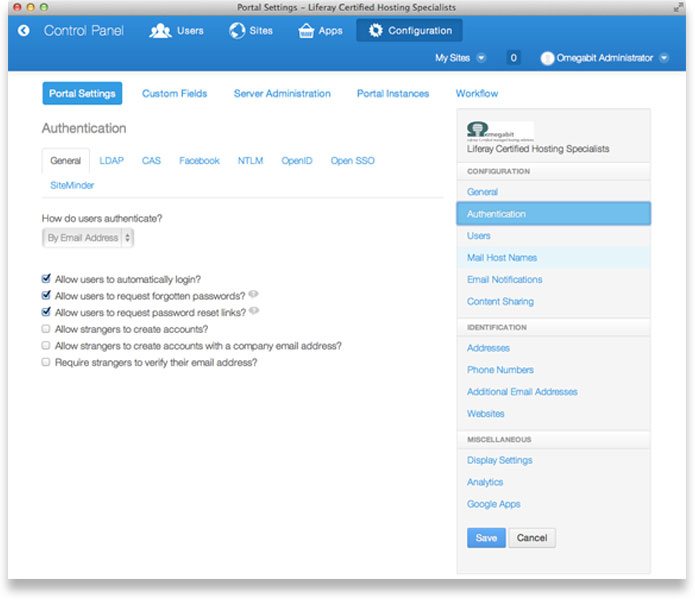 Omegabit, LLC
697 Higuera St., Suite A
San Luis Obispo, CA 93401
P/F 877-411-2220
Inquiries: portal@omegabit.com