Omegabit Admin Services
Having trouble keeping your Liferay Installation tuned and secure? We can help — even if we don't host your Liferay. Omegabit hosts and optimizes more Liferay applications than any hosting provider. Our specialists apply our deep knowledge of Liferay sites of all shapes and sizes, and can help with those Liferay Administrative tasks when your team is short-staffed or doesn't have time to tend to maintenance tasks. The Omegabit Team has a deep understanding of internet systems and how they fit with your site.
We can help with tasks such as:
Apply and/or manage Liferay fix/service packs

Base Liferay version optimization, tuning, updates, upgrades, and troubleshooting

Tomcat (or other app platform) optimization, tuning, updates, upgrades, and troubleshooting

Deploy, maintain, and troubleshoot clustering

Setup, maintain, and troubleshoot Solr and Elasticsearch indexing

Setup, maintain, and troubleshoot database service (MySQL, MariaDB ,etc.)

Show you how to perform updates to third-party resources (e.g., DNS configurations, how to purchase an SSL certificate, confirming/deploying Google Analytics, etc.)
For a free, no obligation quote or for more information Contact Us.
Omegabit Professional Services
Omegabit is here to make sure you get the most out of your Liferay installation.
Omegabit offers a full range of comprehensive managed services. From DXP Migration and Support to Custom Load Testing, Scaling, and Performance Optimization, we can manage it all, saving you time and money.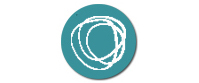 Liferay DXP Migration Support
Liferay Digital Experience Platform (DXP) gives you a full view of the customer in order to create and manage consistent customer experiences across mobile, social, desktop, in store and other touch points. DXP prepares you to adapt quickly to future digital innovations. Whether implementing DXP from scratch or migrating from a previous version of Liferay, Omegabit will help you make informed choices and assist every step of the way.
Let us help to ensure your transition to DXP is smooth. Whether implementing DXP from scratch, or as part of a migration from a previous version of Liferay, we'll help you make informed choices and assist with sandboxing, change management, custom plugin porting and other key procedures using proven migration methods.
Liferay DXP Support Subscription
When you purchase Liferay DXP (Enterprise Edition) with a Support Subscription, you get direct access to Liferay's engineering-grade Technical Support team to help troubleshoot, support, and provide custom hotfixes for the Liferay framework. Liferay Support is invaluable for custom, large-scale, and high performance installations to help address mission critical problems direct from the source. You also get access to Liferay's exceptional Developer Studio tools, resources, and training collateral reserved only for enterprise level subscribers.
When purchasing DXP with us, we also become your Tier-I support provider. This can help cut down substantially on your team's support overhead. Our experienced, professional staff help you to trap and document issues, manage your Liferay support communications, and gather necessary information so that you can get problems resolved swiftly and efficiently..
If we've seen the problem before, we'll save you the trouble by supplying a fix directly. If an issue needs escalation to Liferay, we help save time and effort by documenting the problem and managing the communications on your behalf (you always have a direct path to Liferay as well—we co-manage the tickets as your concierge to help coordinate the diagnostics and repair).
Let us help you get the most from your infrastructure.
Omegabit is here to make sure you get the most out of your Liferay infrastructure, the footprint size and configuration, and to help inform design choices that can impact performance and the number of users your portal can sustain. We can advise on design approach and economies of scale, how to maximize your licensing dollars, caching and acceleration, and other optimization strategies that can ensure that you get the fastest, most scalable Liferay environment for your hosting dollar.
For more information on Liferay DXP or DXP support Contact us.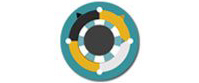 Liferay Identity Management and Directory Services Integration
Liferay includes sophisticated, built-in support for SSO and identity integration with many popular standards. Often, in enterprise settings, there are good reasons to enhance these workflows to meet your specific business and operating requirements.
We specialize in helping to define and implement these customizations in Liferay and have a deep background of experience solving problems like key-field change management, account expiration and deprovisioning, global logout, profile synchronization, and other complex IM integration challenges. More importantly, we'll help you sort out what can be done vs. what should be done–so a small workflow problem doesn't become a big fix.
We are able to accommodate private BOVPN tunnels to your enterprise services to ensure secure links to your systems. Our identity management experts can help with:
LDAP and directory services hosting

SAML and CAS SSO infrastructure

SSO and directory integration with Liferay

Custom backend and workflow integration for advanced profile management and change control
For more information on any Professional Service Contact us