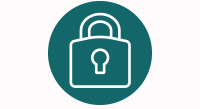 Liferay Security on Every level
At Omegabit we make sure your installations and backend infrastructure are secure before they are activated. All of our operations are considerate of security all the way through the stack, including the network, cloud servers and core infrastructure, host operating environments, MySQL, and all of the underlying services.
We don't just hand you the keys, we are your active partner in security and performance! Your environment is hosted in our private, SOC-2 certified and PCI-compliant facilities and installed using hardened software configuraitons. We block threats like Spectre and Meltdown before the word has even spread. We operate active intrusion protection and prevention, perform regular penetration testing and scanning, respond immediately to known published threats, and actively maintain and improve security measures of our environments to ensure protection against the evolving threats on the Internet. Your security is our security.
Our sophisticated security program is multi-faceted and includes:
Monitoring and backup 24/7/365, aid with configuration adjustments and recommended procedures for change management for all environments
Isolating network issues and expediting the repair process
Deploying system scanning tools
Daily backups included with all installations
Physical security at our data center (e.g., biometric screening)
Staff training and education around security issues
SOC 2 Type II compliance
Disaster recovery planning
For questions or more information Contact us.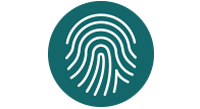 Facilities
Our private cloud infrastructure is optimized and managed specifically for hosting from one of our regionally distributed, world-class colocation facilities. Our facilities are attended by on-site personnel 24x7x365 and include human and biometric identity verification for access control. We monitor all applications and systems for performance, indications of stability and for diagnostic purposes. Daily backups included with all installations.
Our world-class hosting facilities are designed for security, global performance, and high availability.
Primary Operations Center located in San Luis Obispo, CA
Secondary POPs in San Jose, Los Angeles, New York, Sydney, AU, and Zurich, CH
Featuring state-of-the-art host infrastructure built on the latest available VMWare, HP Server, and Nimble Storage technology with aggressive refresh cycles and guaranteed resource reservations
Soc-2 Certified facilities and PCI Level-1 compliant operations
24x7 staffing and site access, CCTV surveillance, biometric access control
N+1 and redundant AC UPS power
Solid Utility power + Automatic Standby Generator power
N+1 cooling system
Carrier Redundant Facility w/Direct Cross connects to: AT&T, Charter, Level3, Qwest, TelePacific, TWTelecom, CenturyLink, and more
Global Performance Response Time Monitoring
Dual-interlock, dry-pipe pre-action fire suppression system
Seismic Rack Mount Protection
Separate Physical Fiber Entrances
Professional Network Monitoring 24/7/365
All systems include redundant filesystems, regular backups
Monitoring and 24hr response to incidents
We own and operate all of our firewall and server equipment
For questions or more information Contact us.

Omegabit, LLC
697 Higuera St., Suite A
San Luis Obispo, CA 93401
P/F 877-411-2220
Inquiries: portal@omegabit.com