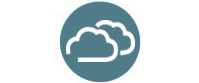 Omegabit Value Proposition
Understand the Basics: What is different about Omegabit's Liferay hosting?
Our cloud infrastructure is elastic like any commercial provider. But, unlike many that offer Liferay hosting, we do not resell public clouds like AWS, etc. We own and operate the latest enterprise cloud computing technology, accelerated storage, and network connectivity that is not typically available from other hosting providers, or, only at major additional expense. We feature world-class hosting facilities with rigorous, compliance-ready security. And, are fully-staffed by Liferay aware operations experts. Regardless of the footprint size, all Omegabit environments are built on top of world-class, Liferay-optimized infrastructure that includes faster transaction processing, enhanced security, no noisy or questionable neighbors, and unmatched technical support - guaranteed!
Omegabit provides Easy Setup and Configuration - Built to Order
We have turnkey Liferay solutions geared for novice to expert, and a path between. Need Apache-in front? Additional hosted services? SSO or Directory? Special Properties or configuration? We've got you covered.
If you have an existing Liferay installation, we will assist with cloning, staging, and transitioning to your new home at Omegabit, free of charge.
You Get What You Pay For - You Get More with Omegabit
Keeping the lights blinking is the easy part of hosting. But, think about the time spent setting up the software, securing, optimizing, maintaining, monitoring, and responding to issues. These are features that commodity providers do not offer, and the ones that matter most to real world operations. And, if they don't, that means you are on the hook for those tasks. When you host with us, all of those benefits are included with your subscription, plus expert Liferay advice on-demand. Our pricing is also straightforward, with no artificial caps or overages IOPS utilization, and full reservations on all physical servers.
Sleep better at night knowing Omegabit has your back 24x7x365 for all things Liferay and hosting operations related.
Features to Look For in a Liferay Hosting Provider
Expert, Liferay-Certified Technical Support
Get technical support for your Community and DXP or Enterprise Edition installation from the hosting provider with the most operational experience: Omegabit is Liferay Certified and staffed with professionals with a deep background of experience implementing and hosting Liferay installations of all shapes and sizes. We provide 24x7x365 monitoring and emergency response, best-of-class infrastructure, and more value for your hosting budget.
Experience
We manage a broader range of installations than any other infrastructure provider and manage them down to the application's "bones". If something is going to break -including at the Liferay application layer- we've probably seen it before and have a solution. And, if we can't fix an issue, we're as close to the source as you get to find more help: as a Liferay Authorized and Certified Tier I Support Provider, we have a direct line of communication with Liferay's Support, Engineering, and Operations teams, and are trusted like no other provider to triage and provide support for issues that require escalation.
Performance
Get happier users and lower total costs with better performance. Our installations are tuned and optimized from the hardware infrastructure up, purpose-built to give the fastest possible portal performance and security. If you are operating a high-volume or high-performance commercial or enterprise-class application, we can provide tuning and optimization services that will translate directly to faster page loads, more users per footprint, and lower DXP (EE) licensing costs and TCO.
Scale, Compliance, Engaged Support
Omegabit features best of class infrastructure managed by professionals that understand your business, use case, and security requirements.
The ability to scale vertically and horizontally and manage all configuration changes
SOC-2, PCI compliant operations and infrastructure managed to our stringent specifications (and your special requirements)
We help change and scale your application in a controlled fashion, with minimal impact to business and users
Our Solutions can scale elastically to meet any practical capacity requirement: up to 64 CPU cores and .5TB RAM per server. We can also help you find the best balance between vertical and horizontal scaling strategies to meet your specific performance and operating requirements. And, we can help you plan and execute changes in a manner that is thouroughly planned and controlled, with fast rollback as a safety net.
Hardware, Security, and Monitoring
We treat every installation like it is business critical. Be sure your choice for hosting includes:
Enterprise class redundant cloud infrastructure and accelerated storage
Liferay Certified Administration and Technical Support
Liferay aware security and optimization
Active firewall and security countermeasures
24x7x365 monitoring and emergency response to all layers including Liferay
Sign up for a free 30-day trial or for more information Contact us.
Custom configurations for high availability and high volume/performance installations are available as Custom Qoutes.

Omegabit, LLC
697 Higuera St., Suite A
San Luis Obispo, CA 93401
P/F 877-411-2220
Inquiries: portal@omegabit.com